Aromatherapy Air Diffuser Set - Ambience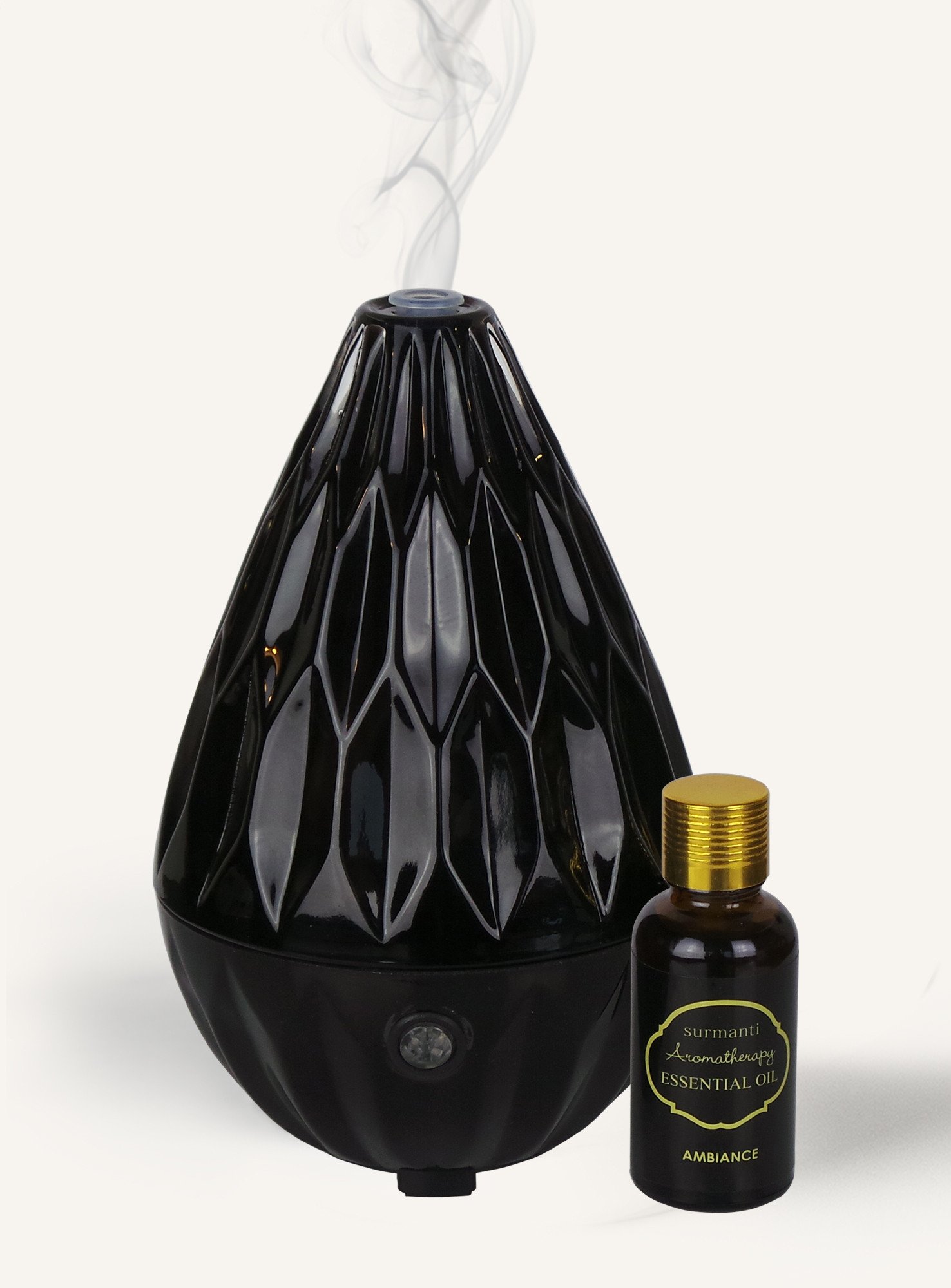 Aromatherapy Air Diffuser Set - Ambience
Surmanti Aromatherapy, where luxury technology
and love for nature, co-exist in perfect harmony.
Sophisticated yet timeless, our black glass,
cold air diffusers quickly vaporize therapeutic essential oils
and water into the air, either in short 10-second pulses over
a 6 hour period or in a continuous stream for 4 hours.
Then safely turn off.
Be awed by the technological artistry driving our
Surmanti Aromatherapy limited edition series.
Gift wrapped in a black gift box, adorned with a black diamond and gold foiling.
AMBIANCE
May stimulate personal confidence, allowing free expression and connection. Creates a united, receptive, motivated atmosphere. Helpful when introducing new people. Achieves the power of connection.
Ingredients: Pogosteman Cablin (Patchouli) Oil, Thymus Vulgaris (Thyme) Oil, Zingiber Officinale (Ginger) Oil, Jasmine Officinale (Jasmine) Oil *Naturally found in Essential Oils *Citral *Eugenol *Linalool *Limonene.